Some areas of the map have a "Danger Area" icon on them. Here's a listing of them and the bosses encountered there.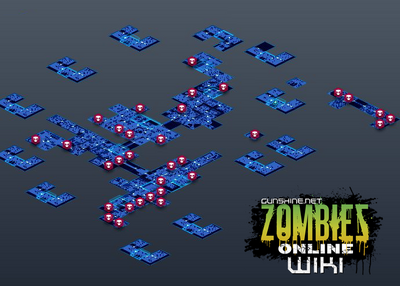 Subway StationEdit
Boss Finder: Mutated Zombie
Troll's LairEdit
Weed PatchEdit
Boss Finder: Piggy Bob
Import AreaEdit
Desert StormEdit
Toxic WastelandEdit
Lemon DesertEdit
Blackbeard's BaseEdit
Deserted VillageEdit
Boss finder Mission: Prison (Hard)
Mill ParkEdit
Steel HeliportEdit
Power DriveEdit
Power Plant WestEdit
This area houses the BossFinder Mission: Powerplant (User submitted strategy)
Foundry WayEdit
Casino RoyaleEdit
Lovens Park WestEdit
Boss Finder Mission: Red Hot
Orleans StreetEdit
Copenhagen StreetEdit
Boss Finder Mission: Maniac Mansion (Hard) (User Strategy)
New Peking StreetEdit
Boss Finder Mission: Riot Town
Lovens Park NorthEdit
New Moscow StreetEdit
East CanalEdit
Boss Finder Mission: Akirun
New Venice SquareEdit
BossFinder Mission: 7 Deadly Sins - User submitted Strategy
Venice Canal EastEdit
Boss Finder Mission: Queen of Diamonds (QOD)
New Venice HotelEdit
New Naples StreetEdit
Dawnbreak SquareEdit
This island is content exclusively for Beta Key holders.
L.A.R.P.UEdit
Labycore Anatomical Research and Production Unit
Omega AvenueEdit
Boss Finder Mission: Wetlands
Omega Island HarborEdit
Ad blocker interference detected!
Wikia is a free-to-use site that makes money from advertising. We have a modified experience for viewers using ad blockers

Wikia is not accessible if you've made further modifications. Remove the custom ad blocker rule(s) and the page will load as expected.