Insert Description here
...is a part of Old World Town
Recommended XP Level
Edit
23
Here you can locate the NPC named "Keymaker". This NPC gives missions whereby you can attain keys to all the boss fights which require a key to enter, excluding the Beta Key of Awesomeness. There are 9 Boss Keys in total - the Beta Key is available in the shop for 50 diamonds under both the "melee" and "recommended" tabs.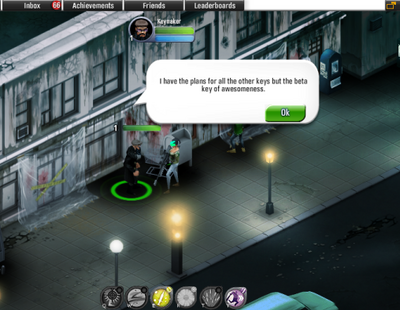 Connected Areas
Edit
Ad blocker interference detected!
Wikia is a free-to-use site that makes money from advertising. We have a modified experience for viewers using ad blockers

Wikia is not accessible if you've made further modifications. Remove the custom ad blocker rule(s) and the page will load as expected.